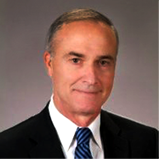 Welcome to D2H Leadership Consulting, LLC
D2H Leadership Consulting provides global, results oriented, leadership consulting services. Expertise in crafting the best vision, goals and objectives for corporate enterprises, assessing and improving leader development programs, and providing executive leadership counsel and coaching.
About David H. Huntoon, Jr.
Learn more about the capabilities of our Principal Consultant David H. Huntoon, Jr.
Over 20 years of successful executive leadership experience in building, managing, and transforming complex and diverse organizations; broad international expertise.
Unparalleled professional experience in leader and team development in the US military; a decade directing the preeminent leader development institutions of the U.S. Army.
Executive service in multiple positions of national trust and confidence, including Director of the U.S. Army Staff and Superintendent of the United States Military Academy at West Point.
Exceptional public speaker on leadership strategies effective in critical business situations.