Principal Consultant David H. Huntoon, Jr.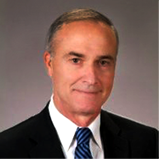 As the founder of D2H Leadership Consulting, LLC, Dave possesses over 20 years of successful executive level leadership experience in building, managing and transforming complex organizations.
He has consistently demonstrated the ability to execute a strategic vision with critical thinking, unparalleled experience in leader development and education, and the significant capacity to lead large and diverse teams.

Background and Past Positions
Lieutenant General (Retired) U.S. Army
Superintendent, U.S. Military Academy, West Point
Director of the Army Staff, The Pentagon
Commandant of the U.S. Army War College
Director, Strategy, Plans and Policy, US Army, The Pentagon
Leadership Consulting Positions


Senior Management Consultant at The SPECTRUM Group providing strategic advice and consulting to clients on strategies for how to succeed in the U.S. Government and international markets, partnered with tailored teams of SPECTRUM Group SME's.  Areas of specific focus and consulting expertise include strategic planning and analysis; human capital management and leader development, and strategic communications.
Leadership Accomplishments
A trusted and accomplished Executive Leader for two decades, Dave Huntoon has excelled in building successful teams and creating and implementing innovative and sound leadership strategies for complex organizations.
Key Values and Attributes
Embodies a values-based leadership ethos developed from a career of service in the U.S. Army. Exceptional experience in mission accomplishment, strategic planning and communication, and adapting large units to essential change.